A variation on a popular classic!
Chicken brings a new dimension
to this Italian delight!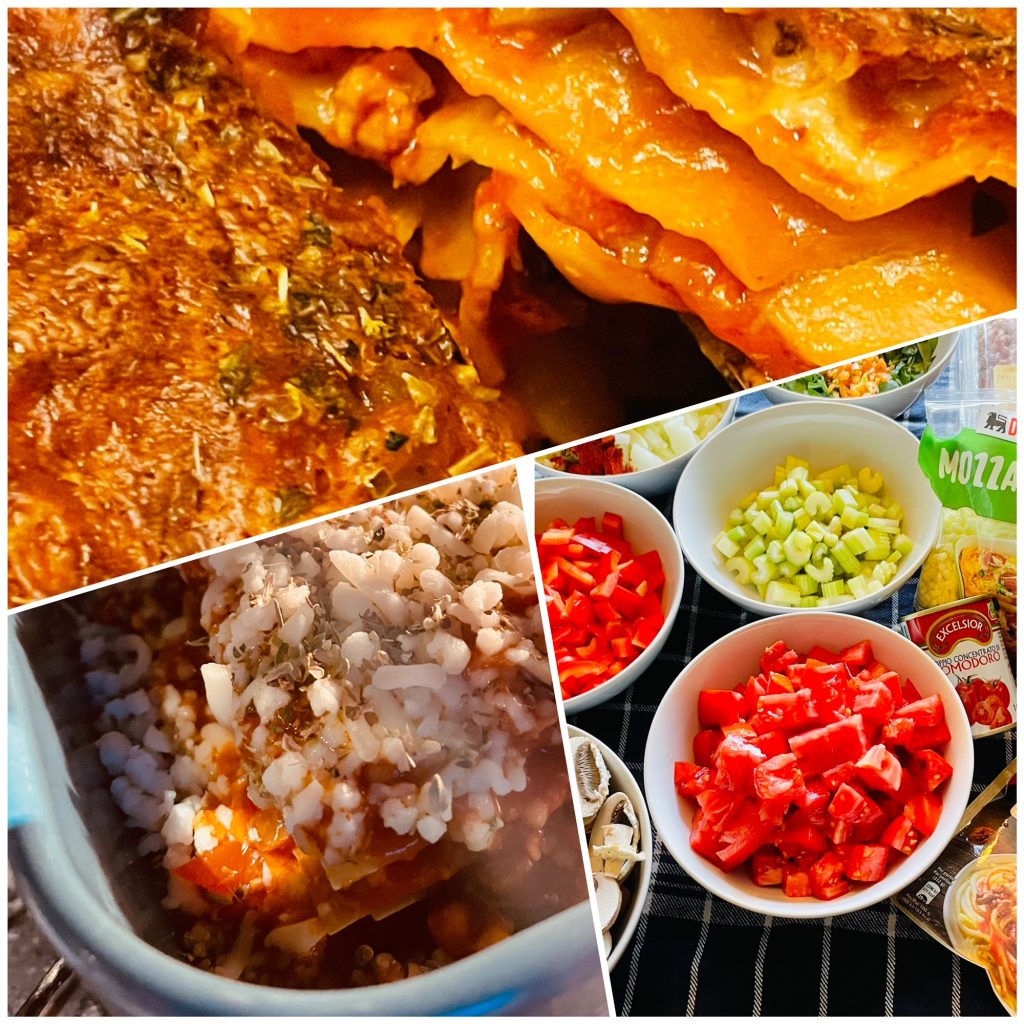 Introduction
As might be apparent from the posts I make here, I'm quite fond of the Italian kitchen. One classic that I'd eat any given day is Lasagna, which classically is done with Beef mince. There's no doubt that beef makes up for a great Lasagna, but try chicken mince once and be pleasantly amazed! As there was fresh Habanero and Habanada available, obviously they were included in today's menu! This is just a version of this dish I like, as I often change the ingredients depending on what I feel like that day. Today it's with chicken mince, it might just as well be chicken filet or legs, whatever is around. In terms of vegetables I might consider carrots or eggplant, but all are optional and would just blend in perfectly.
Ingredients
Today's recipe was again one where I went for about 8 portions of sauce or 4 litres. Yes, I count half a litre per person and that's that! The picture below shows the vegetables already chopped up and ready to get cooking. I made two portions to hit the oven, so in the ingredient list that's what applies to the mozzarella cheese and the lasagna sheets.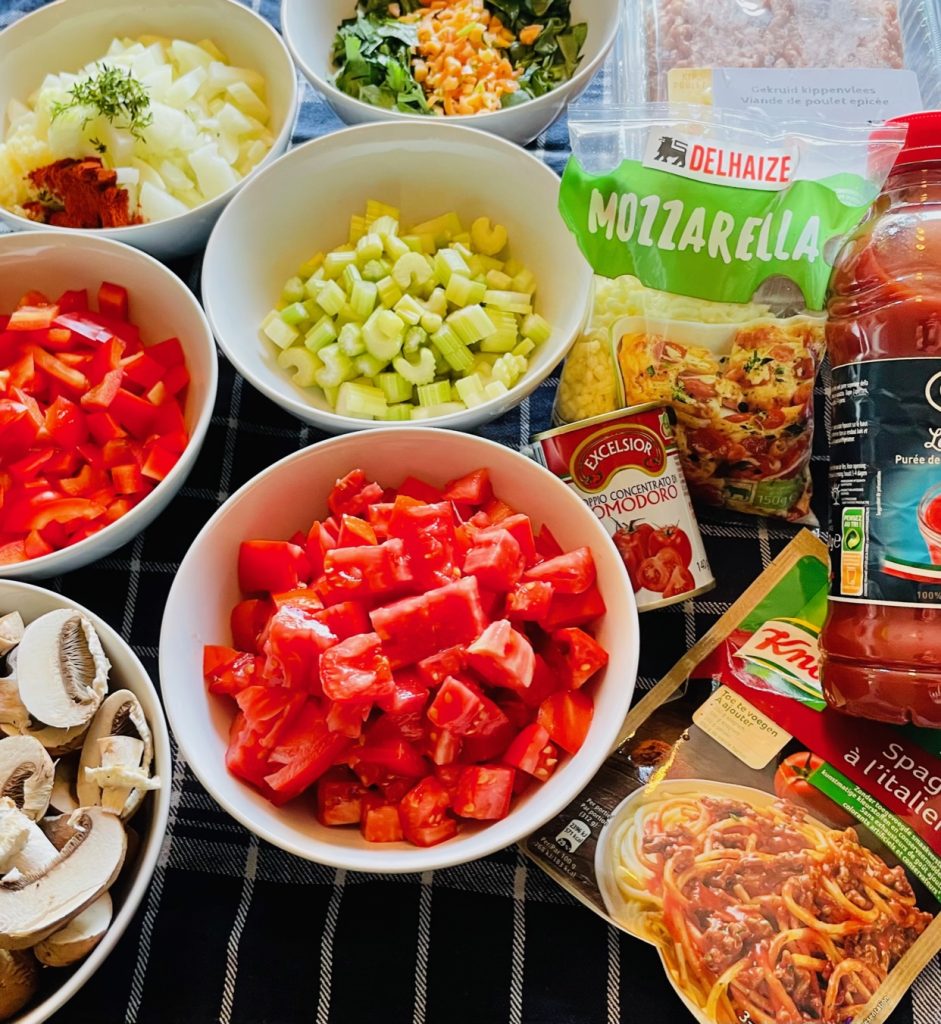 1 kg of Chicken Mince
5 Onions
2 Bell peppers
5 Tomatoes
5 Stalks Celery
250 g Mushrooms
3 Cloves of Garlic
Fresh Thyme
20 g Fresh Basil
20 g Fresh Parsley
Juice of 1 Lime
1 Coffee spoon of Smoked Bell Pepper powder
500 ml of Passata
1 Tin of Tomato Concentrate
Spaghetti mix (of undisclosed company :-))
150 g of grated Mozzarella Cheese
10 Lasagna sheets
Some oregano
50 g Butter
50 ml Peanut Oil
Preparation
With the preparations all done as in the picture above, the hard work is already behind us. All vegetables are chopped up fairly fine, and we're ready to get going. With such amount of vegetables, make sure to take a pot that's large enough.
We start by adding the ingredients from the top two bowls into the pot after we have the mixture of butter and oil heated up. This contains the lime juice, onion, garlic, thyme, smoked bell pepper, fresh parsley and basil and the chili peppers. We fry it until it has some colour and smells superb (you'll know what I mean when trying).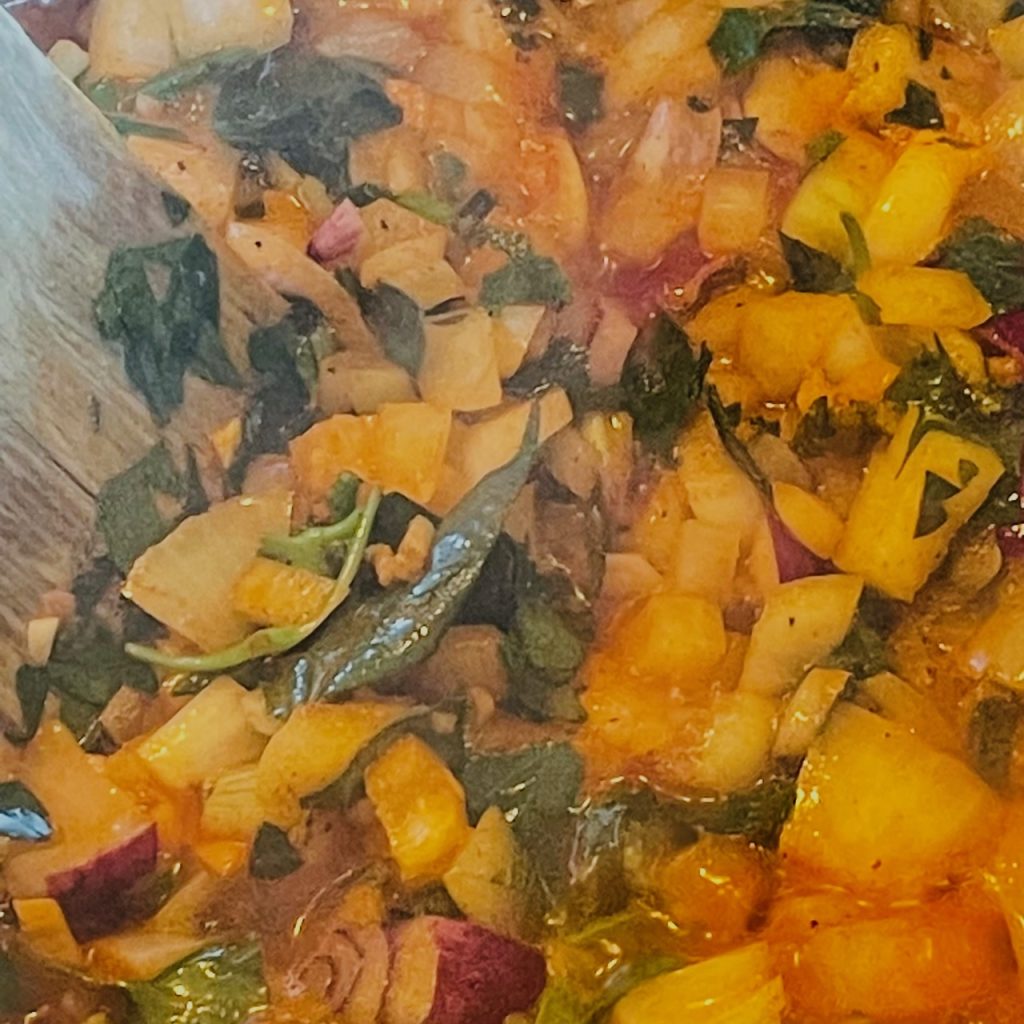 Subsequently, we add the chicken mince and chop it fine as it gets some colour. Leave it to simmer a bit. If you prefer sauce with larger chunks than it's advisable to leave it to fry a bit longer before chopping up the meat. After about 10 minutes we add the rest of the vegetables, being the celery, bell peppers, mushrooms and tomatoes. We also add the tomato concentrate and passata. We leave all to simmer for half an hour up to an hour
Now that the sauce is done, we start stacking. There's just sauce alternating with lasagna sheets, 5 rounds, finishing up with mozzarella cheese and oregano. The picture shows it right after stacking, after a while in the oven and when done.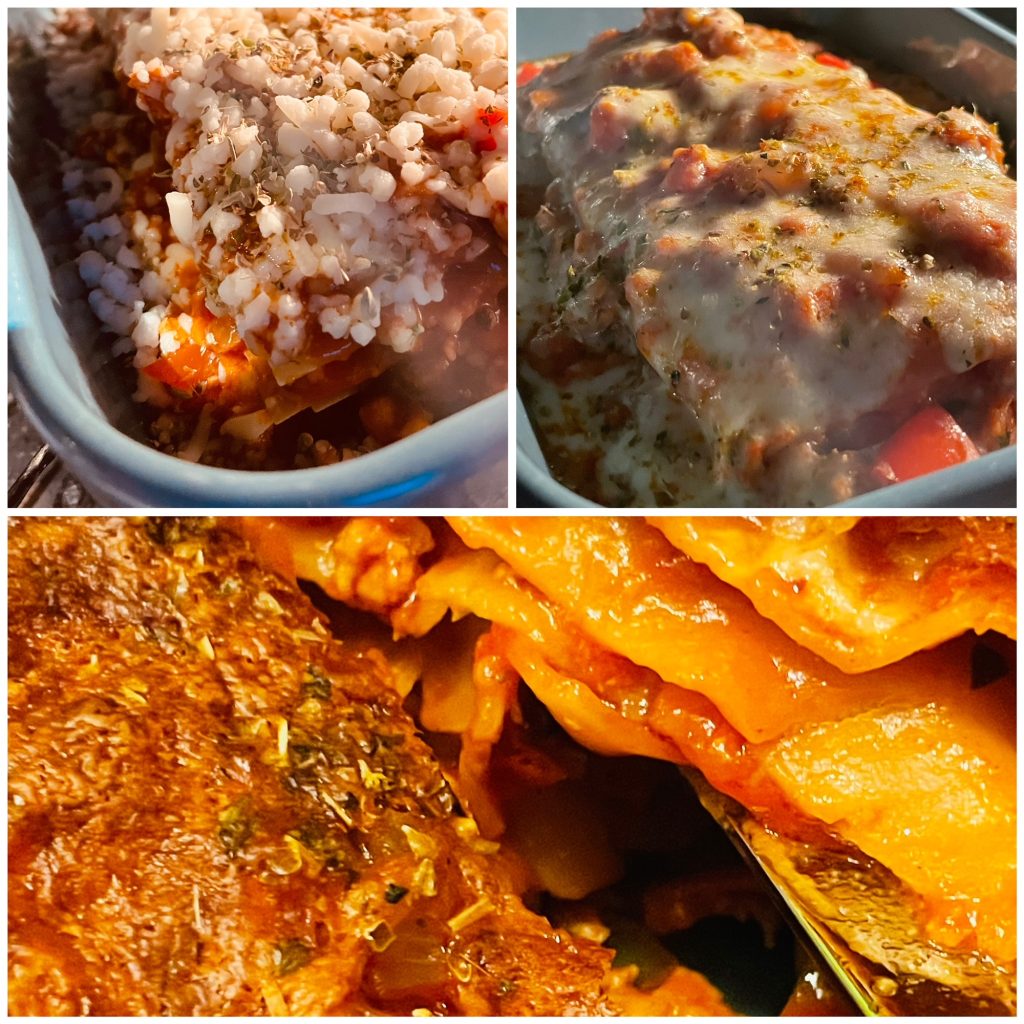 Serving tips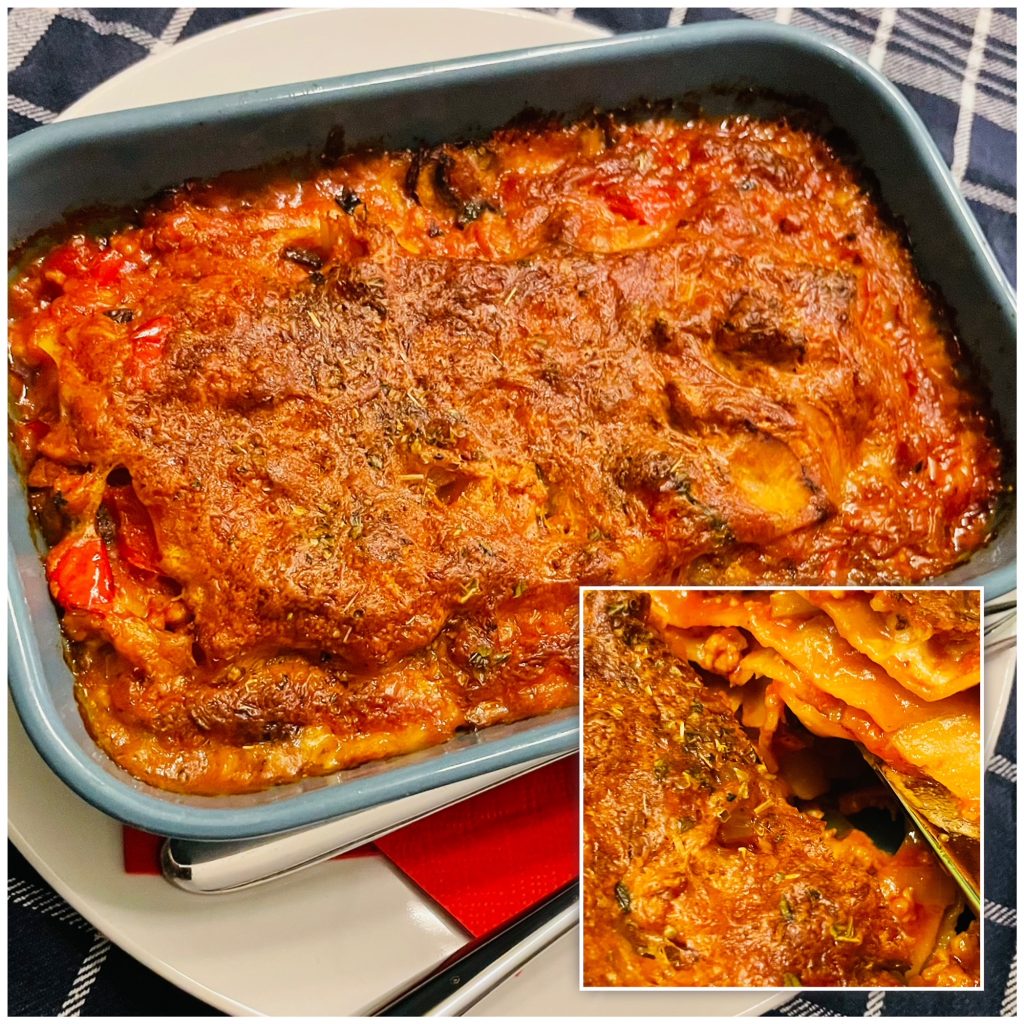 This is again one of those that is just ready as it comes out of the oven! Just enjoy it as is, or with a bit of bread and garlic butter.
It's also one of those that is just better the day after. It's true when you stack a full Lasagna for tomorrow or just if you leave the sauce to rest overnight and stack it then!
The rest of the sauce you can freeze for a rainy day! Works great with any pasta, but also rice or couscous.