Spicy sweet and sour Pork Ribs
in a marinade of Honey and Mustard
slow-cooked to perfection!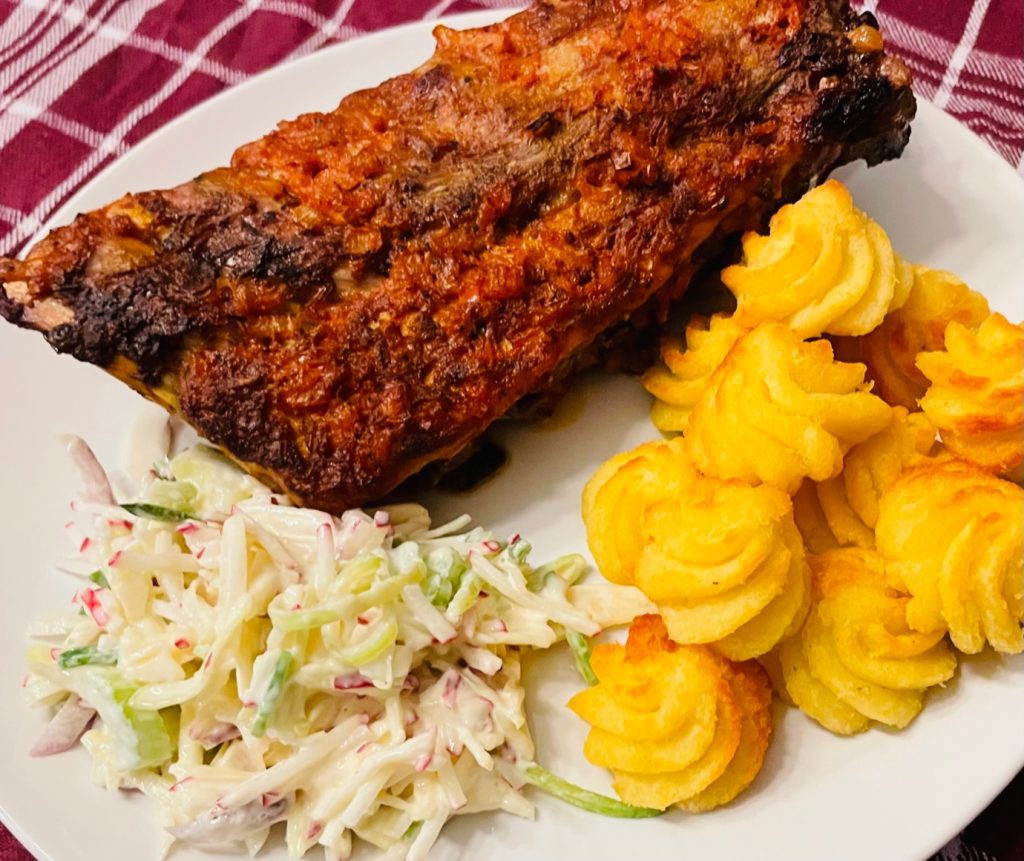 Introduction
Well it's no secret that I love slow-cooked food, and today's recipe is no exception to that. These slow-cooked spare ribs are remarkably quick and simple in terms of preparation, but the cooking takes some patience. But hey, that gave me the time to already write up the recipe over here for you to enjoy! You prepare the marinade and leave the ribs to take up those flavours for at least one hour, but hey, if you have the time do it the day before! I didn't feel like spending more time on side dishes today, so I just sided these ribs with oven-baked potato croquettes and some green salad. In the end it's about the Ribs here, and of course Habanero flavour! As in many of my recent posts, today I sided the Habanero with an extra Habanada for more of those aroma's. Also, I made a fresh hot sauce today to pair it with, but last week's Smoked Laphroaig-Habanero Barbecue Sauce also does great with this one! Of course I can assure you, as I obviously tried both!
Ingredients
Today I made just a single portion of about 500 g of Ribs. Some might consider that a large portion, but it's just what you get served when you go dine out and go for Ribs. At some point I even lost an eating contest as I only managed 2 kg and he did 2.5 kg that day. Anyway, here it goes. Simple, effective, quick, the way I like it when it comes to preparation!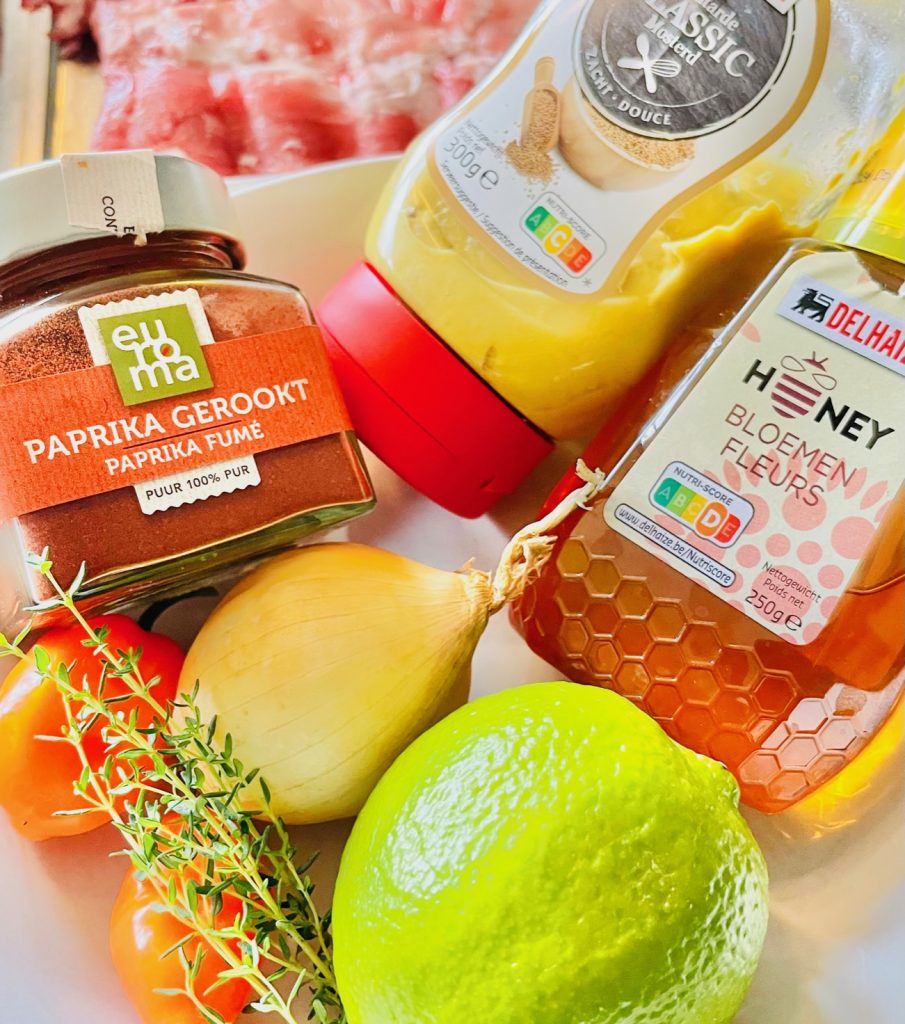 500 g Pork Ribs
1 tbsp Mustard
1 tbsp Honey
Juice of 1 lime
2 tbsp Peanut Oil
1 coffee spoon smoked bell pepper
Fresh thyme
1 onion
Salt and pepper to taste
Chili peppers to taste. I used one Habanero Burning Bush and 1 Habanada here.
Preparation
As we're slow-cooking, this will take up the bulk of the time. The idea is to give the marinade the time to really properly infuse the meat with the flavours of our choice. Preparing the marinade just takes up a few minutes. We place the ribs in an oven tray and coat them on each side with our marinade. Then we leave them to rest (covered with plastic foil) in the fridge for a minimum of 1 hour.
The Onion, Chili Peppers and Thyme are first chopped up finely. We put them all in a bowl and add all of the liquid ingredients, namely the Lime juice, Oil, Mustard and Honey. We season everything with the smoked Bell Pepper powder and salt and pepper to our own taste.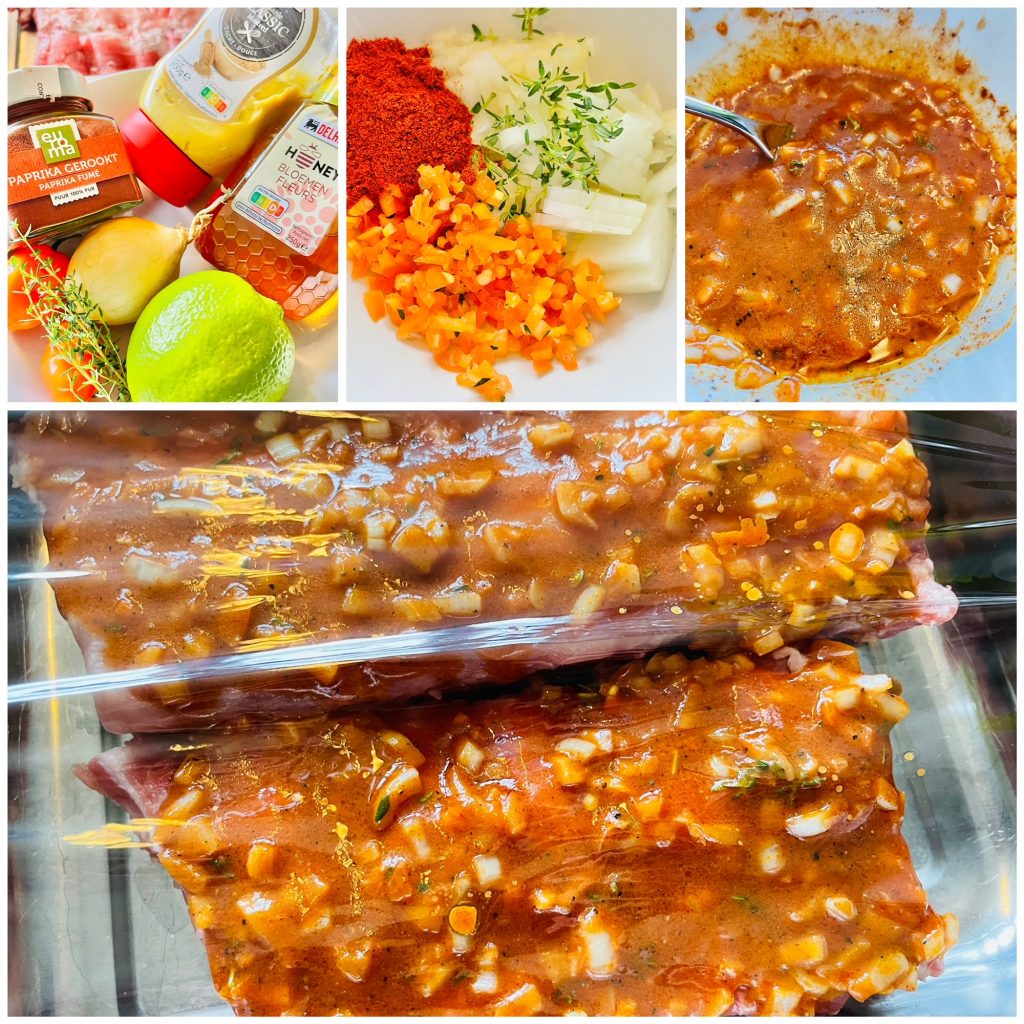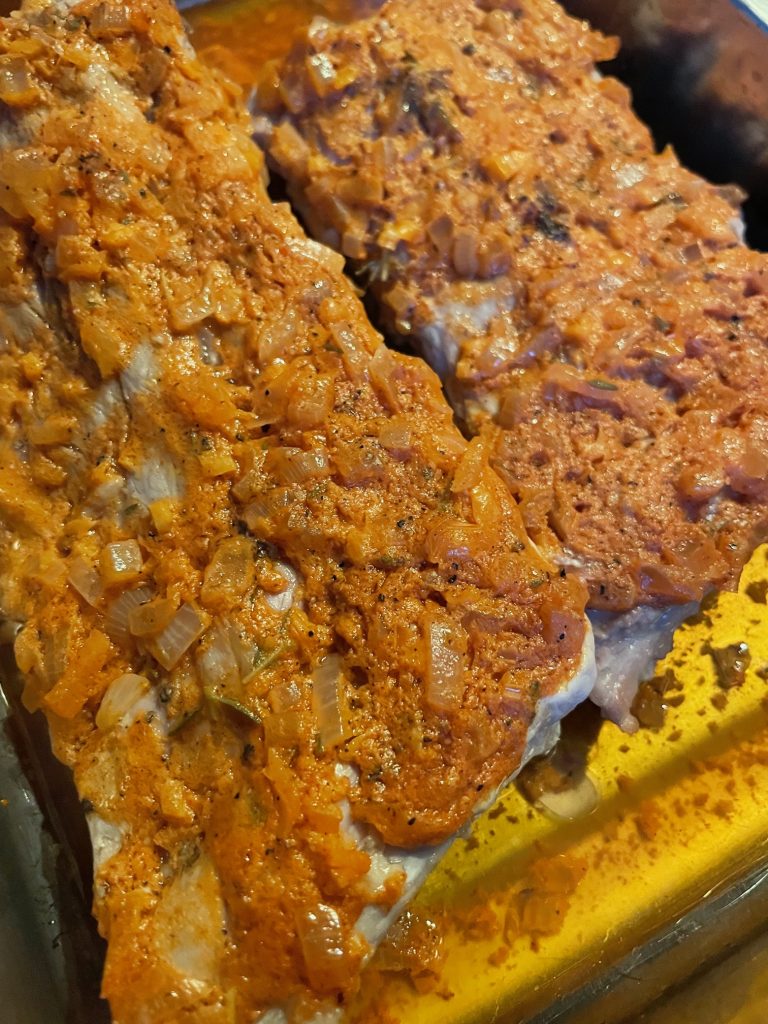 After the marinade has done its magic, we're ready to let the Ribs hit the oven. I typically cover them with Aluminum foil and put them in at about 180 degrees. This allows your ribs to slowly get cooked but maintain their juiciness. I'd say you need a minimum of 1 hour, but I usually take about 1 and a half hour up to two hours for this step. For the last 15 minutes, I crank up the oven to about 250 degrees to also grill the outside of the ribs a little, by removing the aluminum foil! After all that time, the meat will just crumble from the bones and contain an explosion of flavours.
For today's cooking session, I added my croquettes into the oven for the final stage of grilling, such that all were done simultaneously.
The picture shows the ribs right before the final grilling, after 2 hours at 180 degrees. Grilling will make a crispy crust based on our marinade!
Serving Tips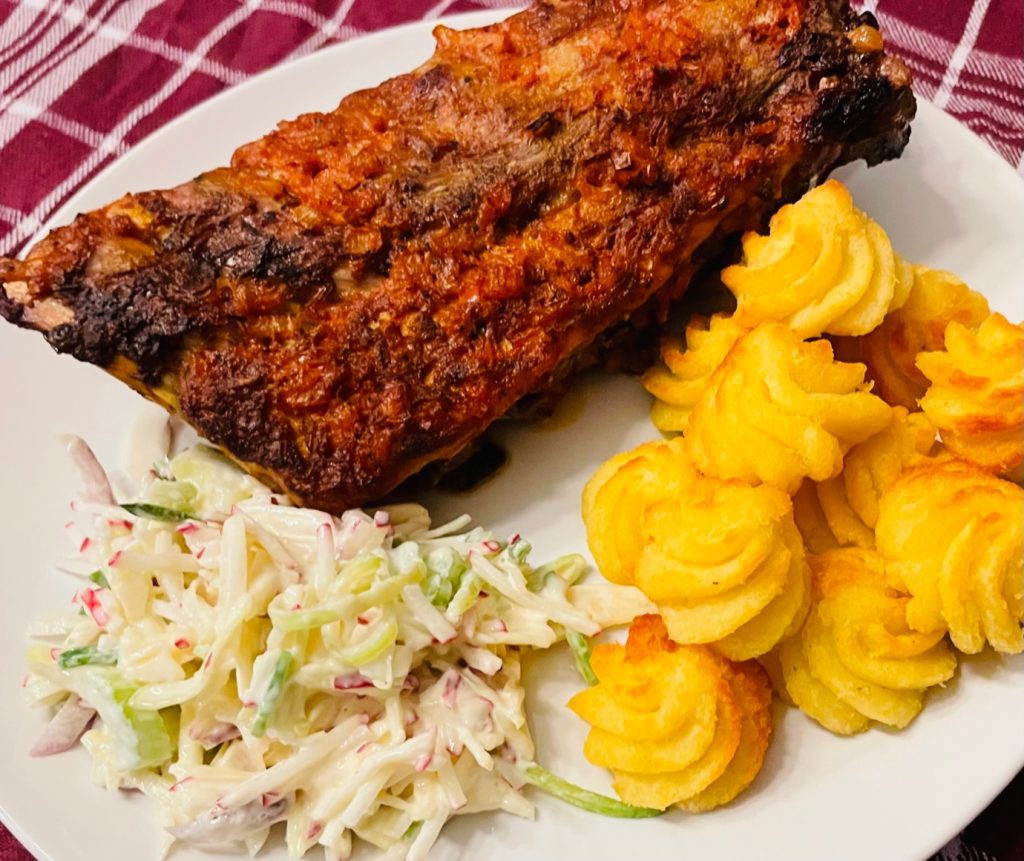 So this is how I served this one today. The ribs are the main treat, all the rest is just optional!
Would go great with any potato-based side dish, especially Fries!
Just with bread these are lovely too!
Add some spicy sauce if you think you're hard enough!