In my spare time I enjoy working on webdesign and coding. Currently I'm keeping two websites in the air, both running on WordPress blog software with my own custom written plugins coded in HTML, PHP and MySQL and enabled through different WordPress plugins. Below you can find an overview of the websites I'm currently keeping online. In the past I also used to run a MetallicA fansite at Netallica.be, but that one was shut down about a decade ago.
KristofLodewijks.be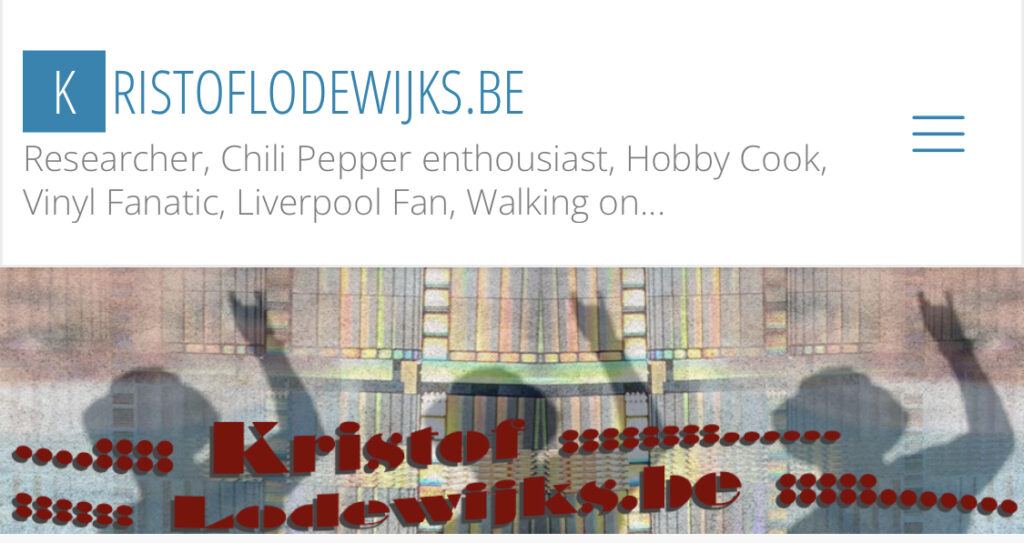 Well you're looking at it while you read this! My personal website on which I post about my work as a researcher, about my hobbies and things I like to share with the world.
Custom coded plugins on this website include: Discogs record collection and the Concerts list.
RockCafeLeuven.be
For years the Rock Cafe in Leuven has been my local, and since the spring of 2023 I'm running the website at RockCafeLeuven.be for them. Next to general information on the pub the most important page is the event calendar where all shows are listed. This website is currently being expanded and new functionalities are added on a regular basis.
Custom made plugins for this website include the Event calendar and the Upcoming events widget that is shown on each page of the website.