A fresh and mildly spicy cheesecake,
a perfect blend of lemon and habanero,
on a crunch base of speculaas…
Simple, quick and sweet…
that's all you need!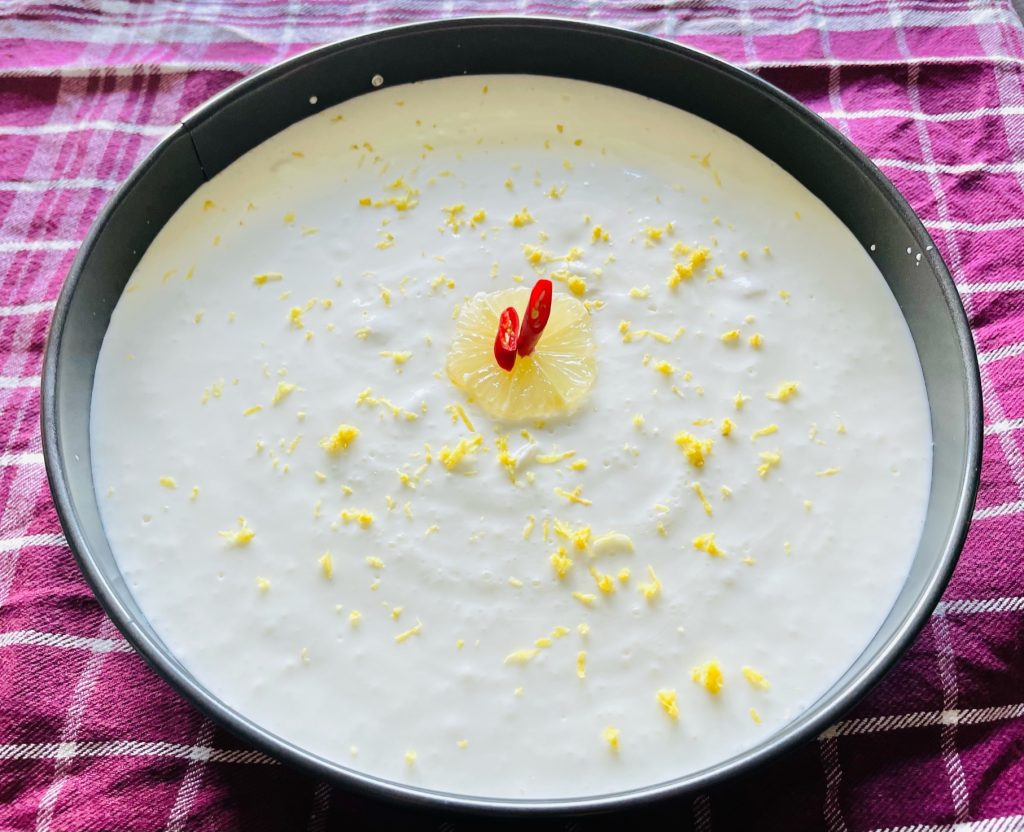 Introduction
It was about time to come with some desserts right? One of the reasons why this took a while is most likely that I'm not that much into desserts myself, or at least not into the making of them. Occasionally I do make some dessert, and if they're spicy, I promise to at least share them here. Today we're looking at a very simple and quick to make spicy lemon cheese cake. It's a cold recipe, so there's no baking involved at all. This one can easily be modified into a none-spicy version, or into a different spicy version by using other fruits and their juice (or jam) blended into the cheese. I can tell you right away that I also really enjoyed the version I did with Pineapple-Mango Habanero jam a while ago. Unfortunately, I didn't take any pictures, but it's easy to modify this recipe in any way you like!
Ingredients
So we're already at the second picture of the lot, the ingredients. Once you have those, you're nearly done. It's that simple and fast! So let me walk you through it!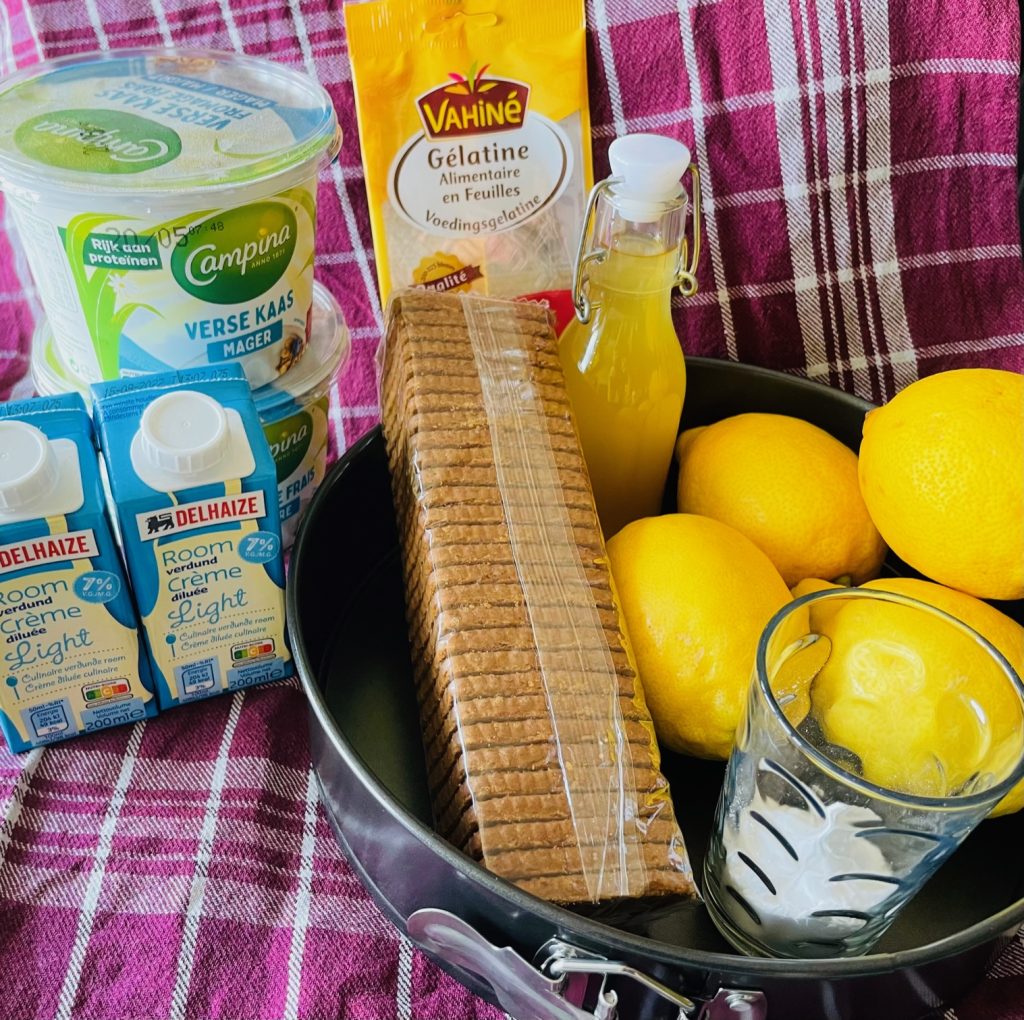 4 Lemons
100 ml of Habanero Limoncello
1000 ml of Cheese
500 ml of Cream
250 g of Speculaas
About 8 sheets of gelatine
Sugar to taste
(Butter optional)
Preparation
For the base, we first blend the speculaas cookies into fine crumbs (there can be some chuncks left, that's great in fact). We spread it over the base of our springform cake pan. Optionally, butter can be added, but for me it's really redundant, this one is great without!
Add the cheese into a bowl, along with the peeled lemons that have been chopped into small cubes. Add the limoncello to the mix and stir it up well. Put the gelatine into water to soften and add some to a small pot with a little bit of cream to dissolve in. Add the rest of the cream into a bowl, along with sugar to your liking. Mix everything up until it gets the texture of yoghurt. As soon as the gelatine has dissolved, also add this to the mixture. Finally, you blend the content of the two bowls and mix it up gently such that one light mix is obtained. Poor this one on top of the cookie base and put in the fridge to solidify.
After about 3 to 4 hours, your cheese cake should be ready to go!
Serving tips
There's really not much to say. Remove the spring form from the cake and start trying. The habanero and lemon give a very fresh and mildly spicy touch to this cheese cake.
Try variations on this recipe with other (spicy) jams or drinks and different fruits, many will work out great!
Feel free to go stronger in spice level as I did here today. The acidity of the lemon in combination with the cream and cheese really takes off a lot of the spicy edge, so you could easily double up and still be fine!