The samples we recently showcased at our Future Summits conference will soon be presented in two upcoming conferences. With these samples we illustrate how costly standard CMOS processes can be simplified with much fewer process steps using nanoimprint lithography. We benchmark both samples side by side for optical performance for multispectral imaging applications.
The left sample (projected on the wall in the demo shown above) shows a "die" (chip) of these plasmonic color filters fabricated on glass with a standard CMOS flow. On the right we show the same design realized using nanoimprint lithography. The slight difference in colors can be explained by small differences in the final sample stack, which is now further being optimized.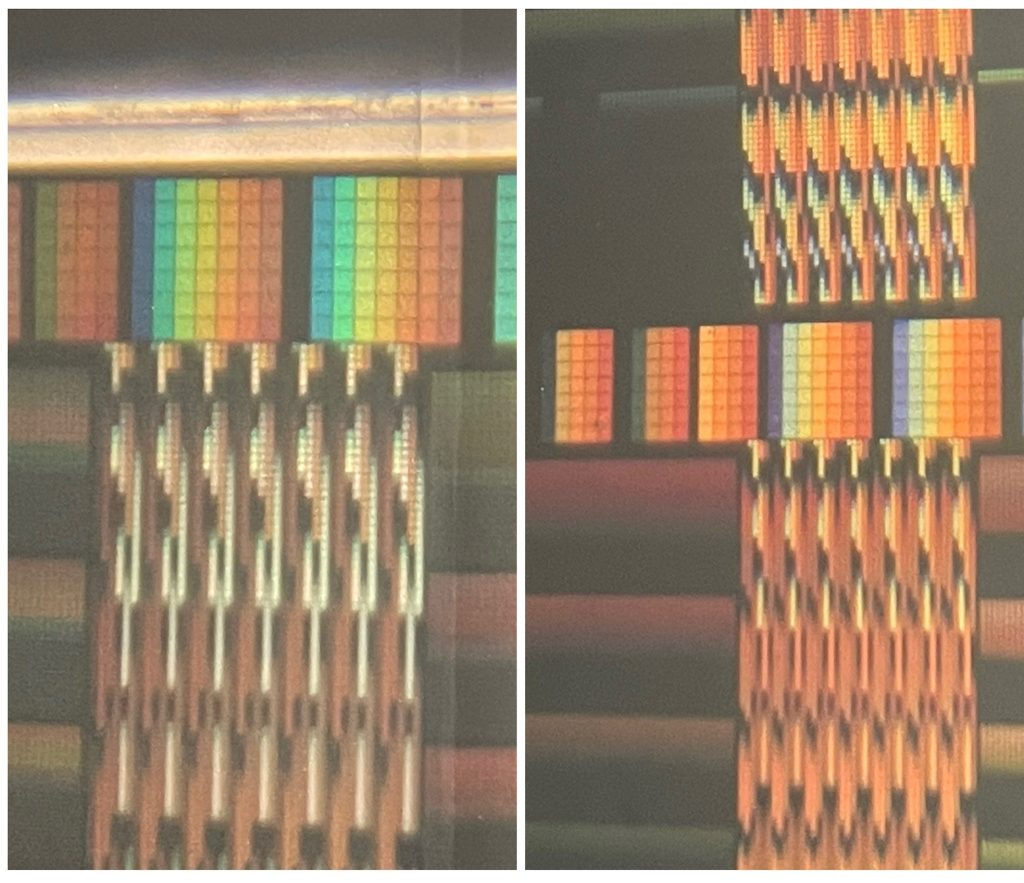 These plasmonic color filters will be discussed in an upcoming invited talk at the NIL Industrial day 2022 which will be organized as an online conference this year. My talk entitled "Plasmonic multispectral color filters by self-aligned nano-imprinted gratings" will be the closing talk of the conference on Wednesday 15th of June.
The same results are also to be presented at the Optica Advanced Photonics Congress which is to be held in Maastricht (and online) from July 24th to 28th in a talk entitled "Multispectral color filters based on self-aligned dual plasmonic gratings fabricated by nano-imprint lithography". Also, one of my Ph.D. students Anabel De Proft will present some of her most recent work on subwavelength switchable scatterers in phase-change materials (PCMs) for future holographic display applications. Her talk is entitled "Phase-Change Material Anisotropic Scatterers for Nano-Scale Half-Wave Plates at Visible and NIR Wavelengths". For both talks, the final presentation date has to be fixed still and will be updated as soon as they are confirmed.