A quick and easy mouthwatering pasta!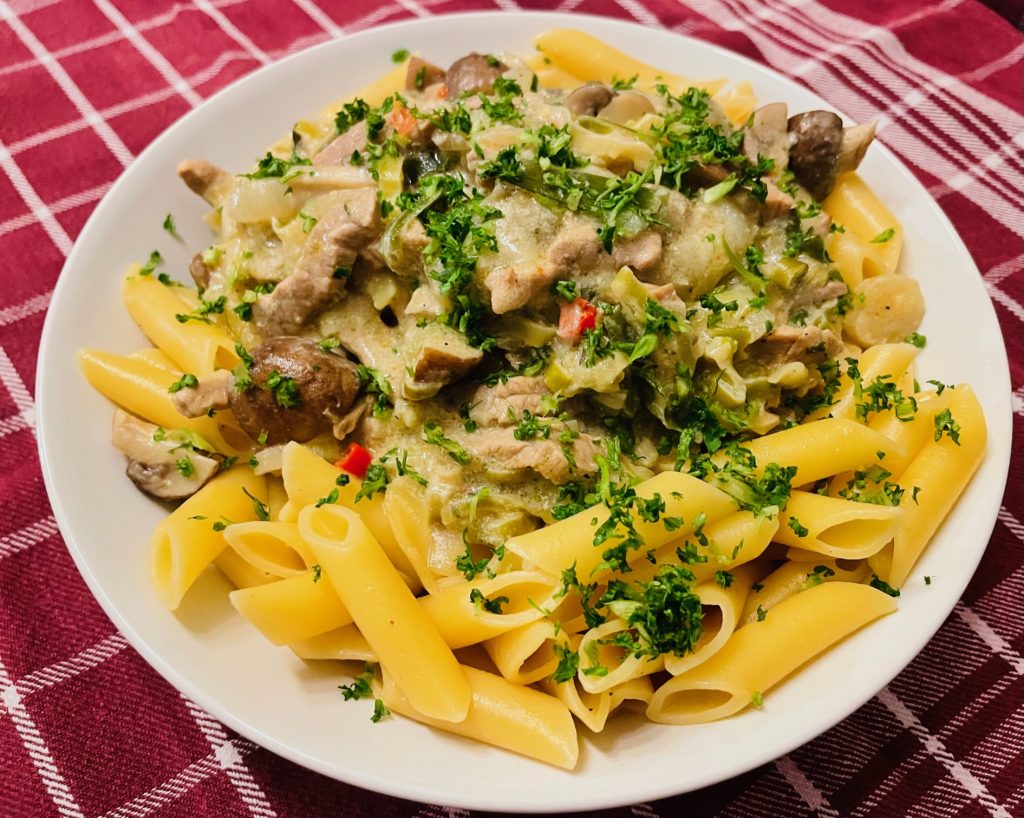 Introduction
This recipe is one of these dishes that I make on a very regular basis. It's a very simple recipe that only takes half an hour to prepare from scratch! On top of that, there's a few shortcuts one could take, as the vegetable mix used is also available from many supermarkets and it can also be prepared using ready-made sauces (or powder mixes). Obviously the version from scratch always has my preference, but when you need a quick dinner or lunch, the lazy version does just fine!
Ingredients
Below you can find the ingredients for 3 to 4 portions of this dish. As mentioned above, you can also go for a quicker version of this one, that one is briefly addressed in the serving tips below.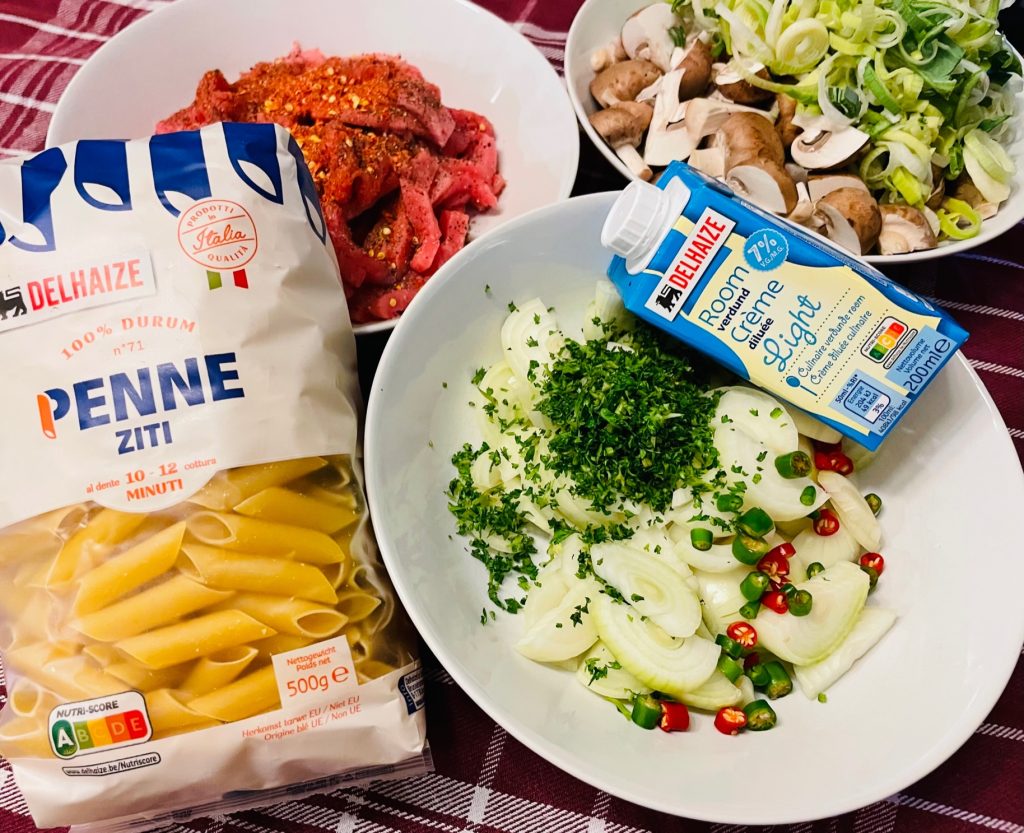 500g Veal
250g Mushrooms
300g Leek
3-5 Onions (depending on size)
20g Parsley
500g Penne
250ml Cream
250ml Water
Flour
Chili peppers to taste. I used dried flakes of Carolina Reaper, Moruga Scorpion and Habanero, along with some fresh jalapeños.
Salt and pepper to taste
Preparation
Slice up the veal into strips and season it with salt, pepper and chili peppers to taste. Fry the meat in a bit of butter or oil until it has nice color. Add all vegetables to the mix and stir-fry them until they are done but still crispy. Add half of the water and cream and leave it to boil on a low fire for about 10 minutes. Mix up some flour with the rest of the water and add this to the pot to bind the sauce. Leave it to simmer until the desired texture is obtained. While preparing the sauce you can already boil the pasta to be able to serve it as soon as the sauce is done.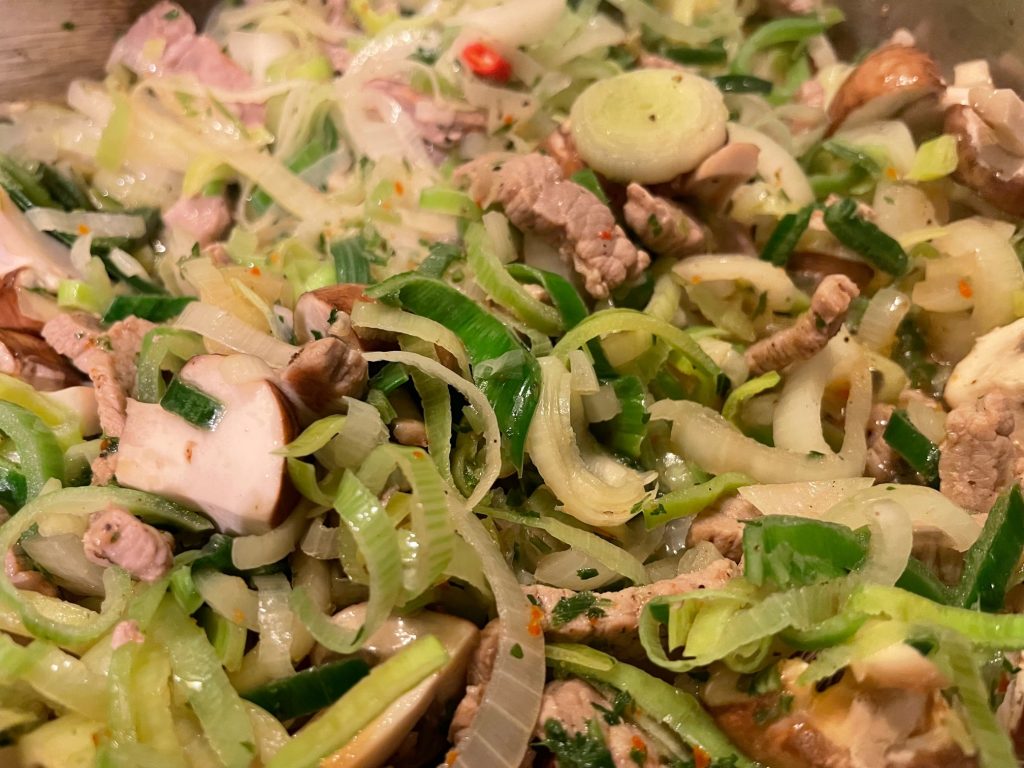 Serving tips
Try this one with any other meat to your liking.
If you're short of time, try the quick version of this pasta by using ready made pepper sauce (fluid/powder). Be careful to still season the meat at the start, as otherwise it will be hard to give it the right flavour by just adding the sauce. Apart from that, the only change in the recipe is to add the sauce at the point where the cream is added in the recipe as described here.
For an extra fresh touch, a bit of lemon or lime juice works great in this dish. I also tend to serve with some fresh parsley on top, as this has the same effect.
Some bacon strips also work great in this recipe, just fry them up along with the meat!