A seasonal meal soup
with Habanero, Pumpkin and tomato
topped with baked forest mushrooms
and crunchy croutons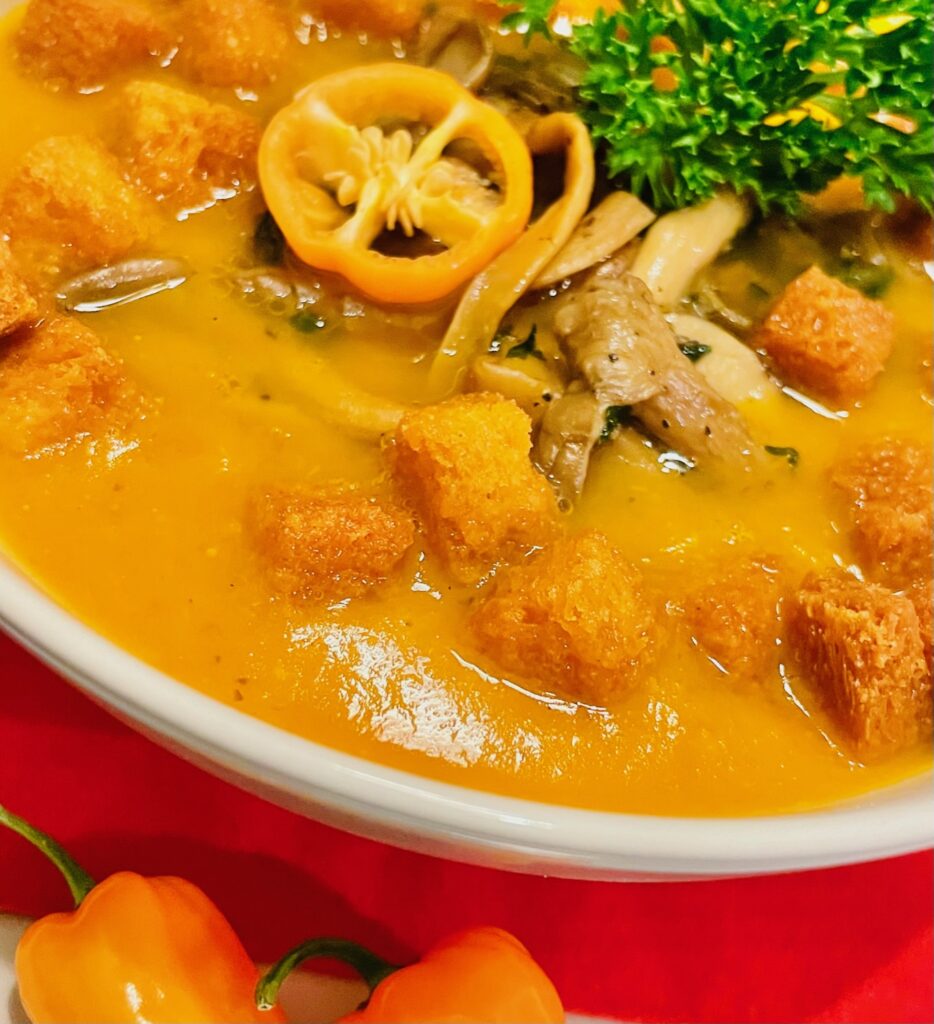 Introduction
While I might not be that much into Halloween celebrations, it's the season of pumpkins and mushrooms, so I wanted to make some nice spicy soup with those. I still got in a late harvest of Habanero Burning Bush, so I put these to use. As most of my recipes, this one is a simple one, but full of flavours. As usual, when I make soups I immediately go for large quantities.
Ingredients
This seamlessly brings me to the ingredient list. I made about 6 liters of this soup, which would be 12 to 15 servings. Adjust the quantities to your liking. I put in the ingredients below for about 1 liter to make your life easier.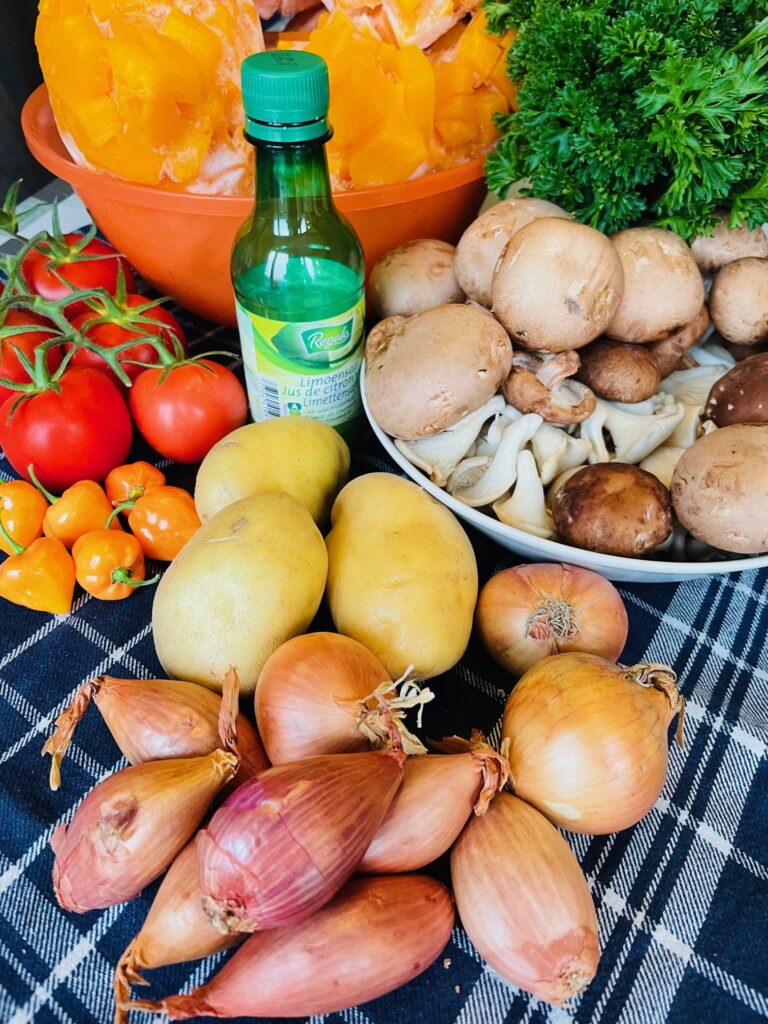 700 g of Pumpkin (in cubes)
2 Onions
1 Small potato
1 Tomato
150 g of forest Mushrooms
Juice of 1 Lime
Parsley
Butter
Red Wine Vinegar
Ginger (optional)
Smoked bell pepper powder (optional)
Salt and Pepper
Chili to taste. Here I went for 1 Habanero/liter, which is not for the faint hearted.
Preparation
First, we chop the onion, some parsley and the chili peppers in coarse pieces. Season to taste with salt and pepper, and add the ginger and smoked bell pepper powder if you wish to have a smoky touch to it. Colour all in some butter before adding the rest of the ingredients. You can add a bit of Red Wine Vinegar at this stage if you'd like that.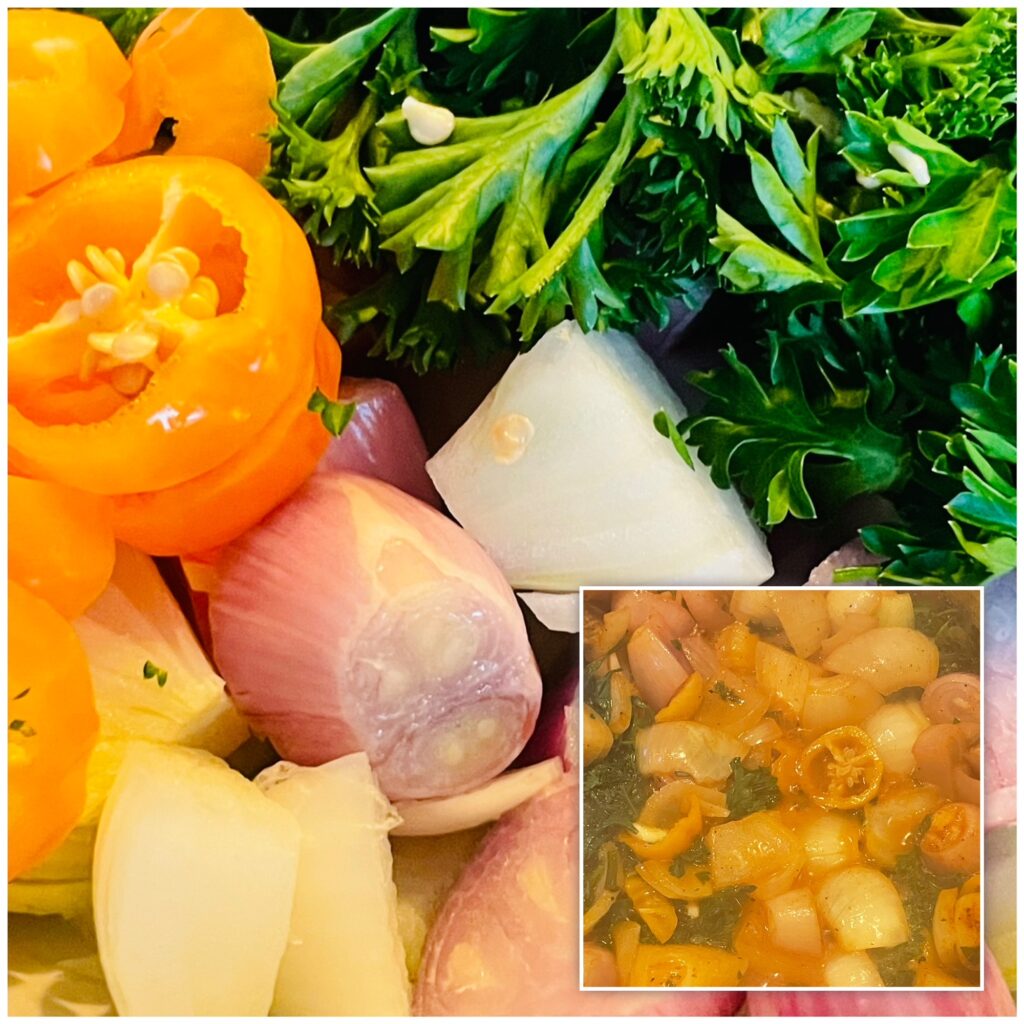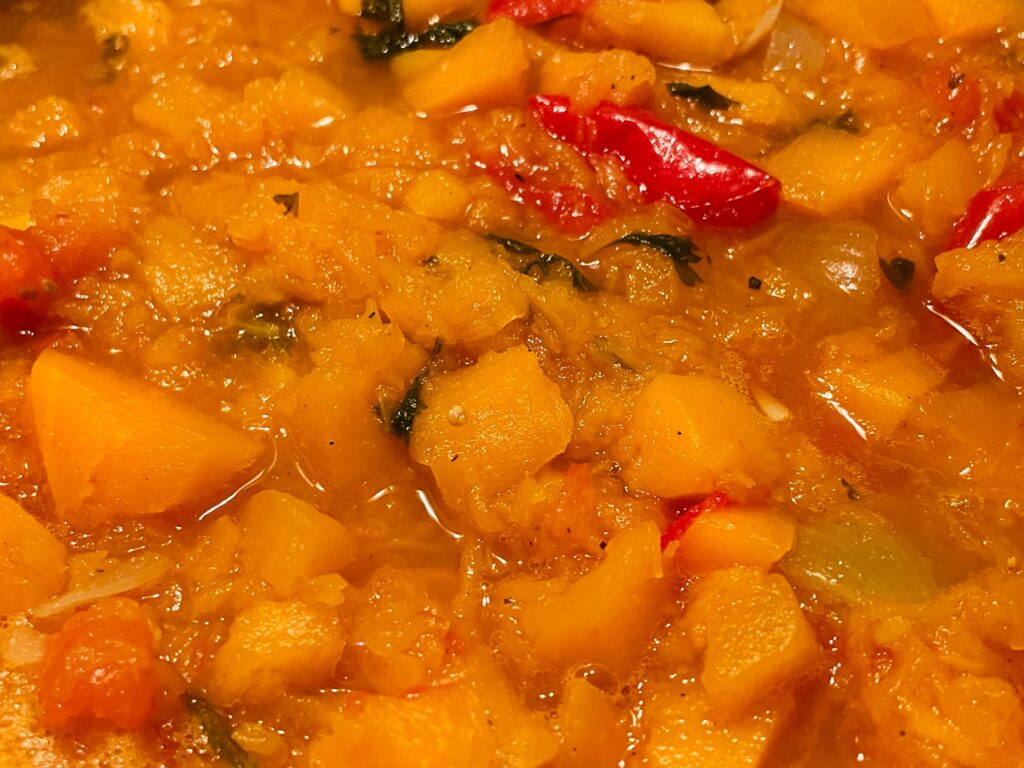 Next, we add the pumpkin, potato and tomato, along with some (beef) stock. I went for cubes this time, as the pumpkin releases so much water that there was little need to add extra water. Leave it all to simmer at a medium fire and stir regularly. The pumpkin will slowly start to really break apart after about half an hour. At this stage we're ready to mix all to one smooth soup.
Obviously, we want to serve this on in style, so once the soup is mixed we can fry some forest mushrooms along with some parsley and pepper and salt in some butter. Once they are done, we can serve them on top of our soup, or just add them to the soup before serving.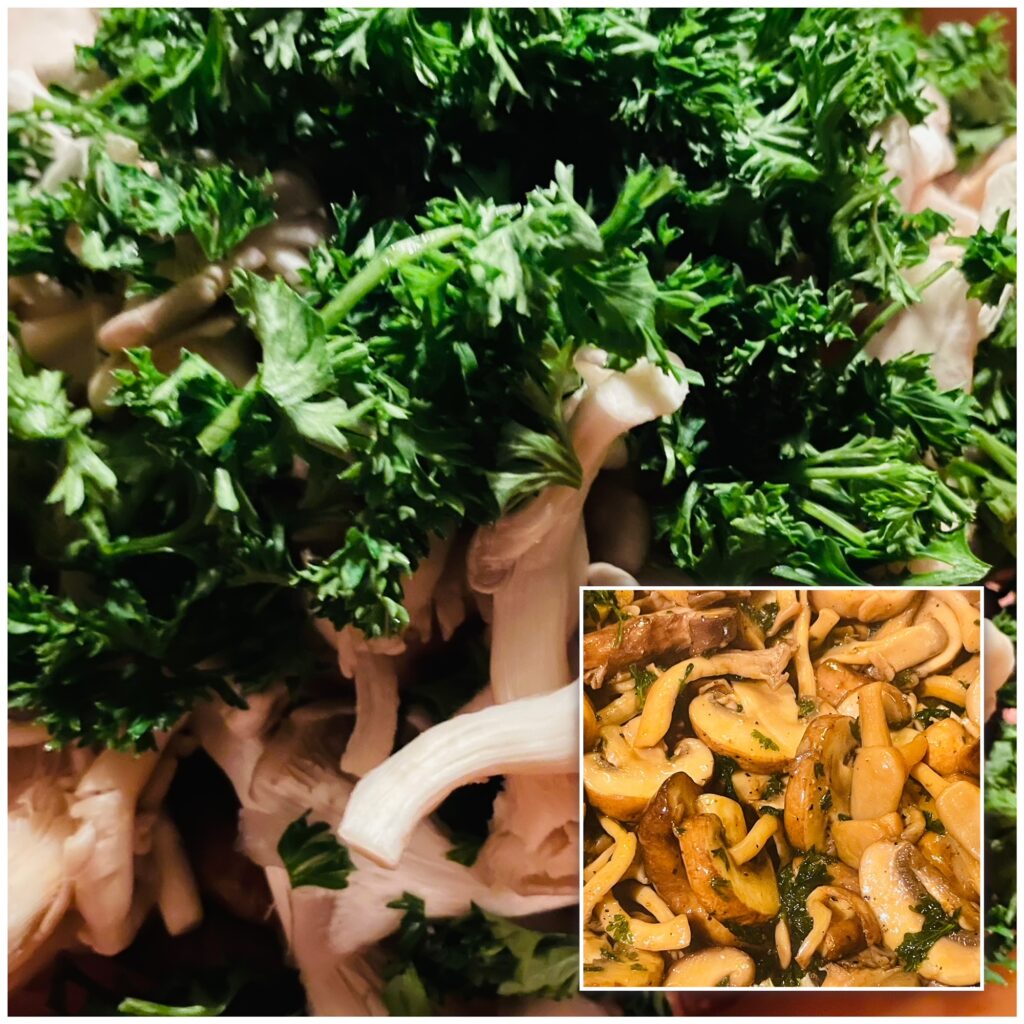 Serving tips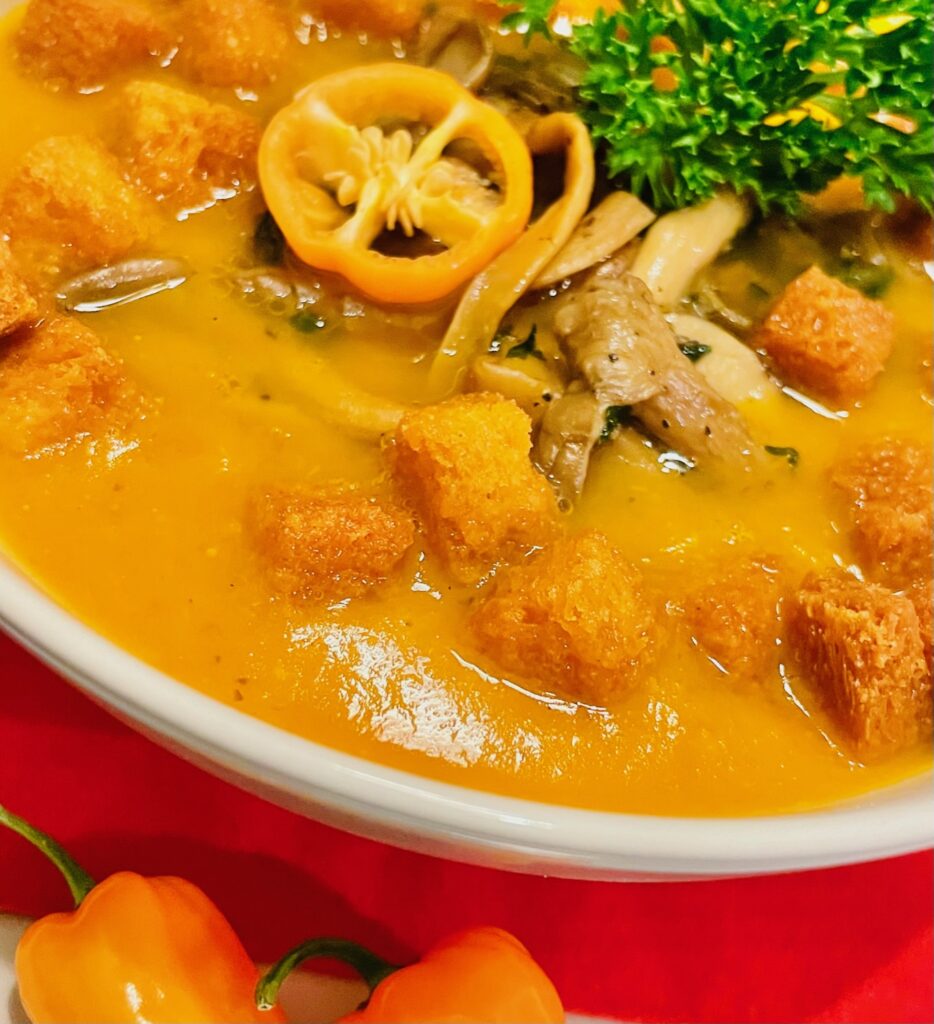 I served this one today with some croutons and with the baked mushrooms on top. Believe you me, this soup is so filling that it constitutes a full meal! Oh, did I mention it's quite spicy?
Add some lime when serving if you'd like it to be less sweat or have a fresher touch!
Would work great with other vegetables in the mix. Carrots would blend in nicely I believe!
The potato is added to give the soup a nice shine after mixing, as you see in the picture. It also helps to bind the soup a little, which I also tend to do!
Some Balsamico Vinegar tastes lovely with the baked mushrooms!