The perfect marriage between
sweet and sour fruits,
mint and cayenne peppers…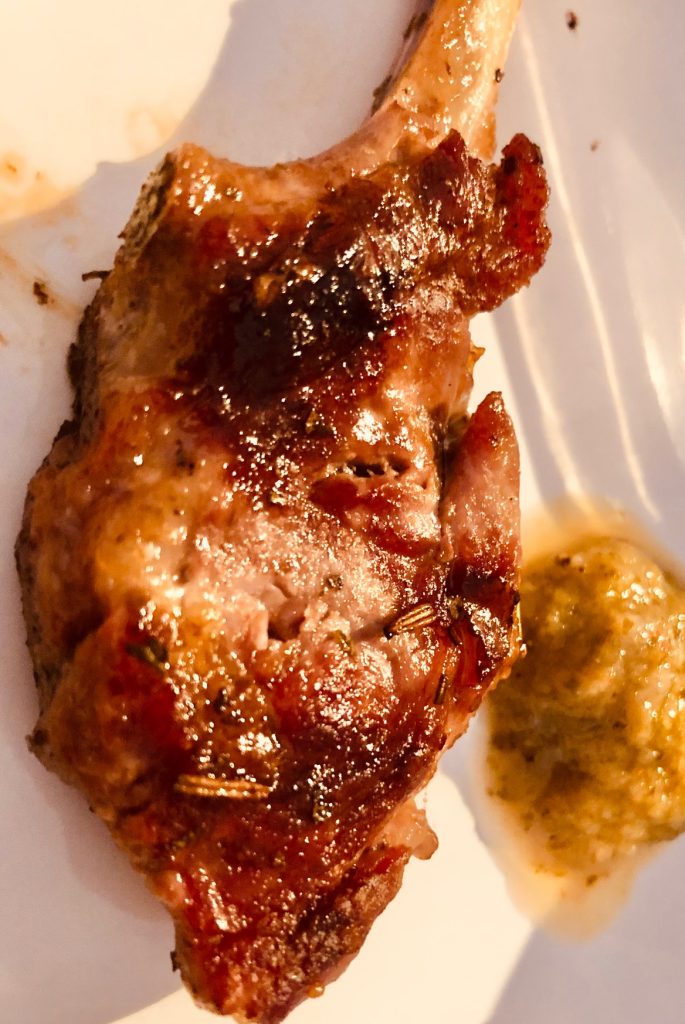 Introduction
This sauce is one I tried for the first time during the 2021 summer time. I'm a big fan of mint, but I never really tried to make a hot sauce with it. I got my inspiration for this sauce from one of my favourite Brazilian grill restaurants in Liverpool, where they make a superb version of lamb marinated with mint. I wanted to aim for something that would have a very fresh and sweet flavour, so therefore I combined sweet and sour fruits with cayenne peppers and added cardamom to the mixture. For a first shot, I really enjoyed this one in combination with grilled lamb, as depicted in the picture above.
Ingredients
The ingredients shown here are sufficient to make about 1 to 1.2 litres of this hot sauce. In this version, I only went for about 10 purple cayenne peppers as I wanted to keep it at a sensible level in terms of spiciness. I'm sure this would also work out great with other types of peppers, and the same holds for other apple varieties. I would recommend to go for green and sour ones to maintain the fresh flavour of this sauce, but sweeter types might work just as well.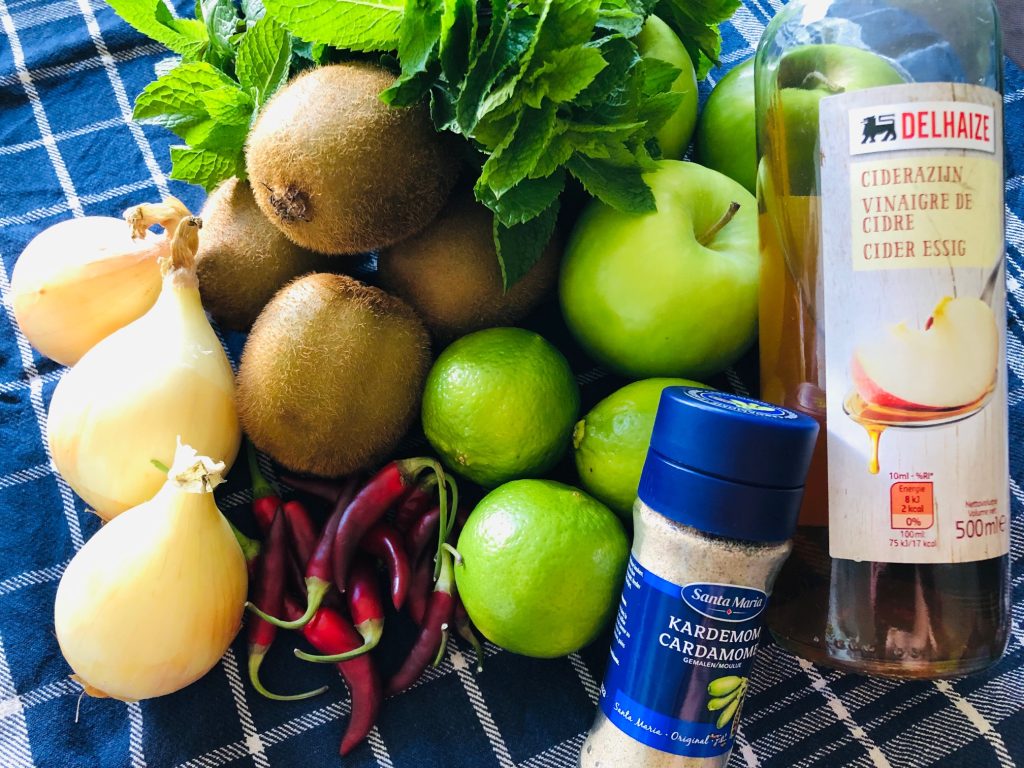 3 Granny Smith apples
4 Kiwis
3 Limes
3 Onions
20g Mint
10g Cardamom
200ml Apple cider vinegar
Peppers to taste
Salt to taste
Preparation
Peel the apples, kiwis and onions and chop them up coarsely. Add all of them in the blender, along with the cayenne peppers, mint, lime juice cardamom and the apple cider vinegar. Blend everything into a smooth mixture and add it to a pot to have it boiling in on low fire for about half an hour to one hour, depending on the preferred consistency of the sauce. Sample and add salt to taste.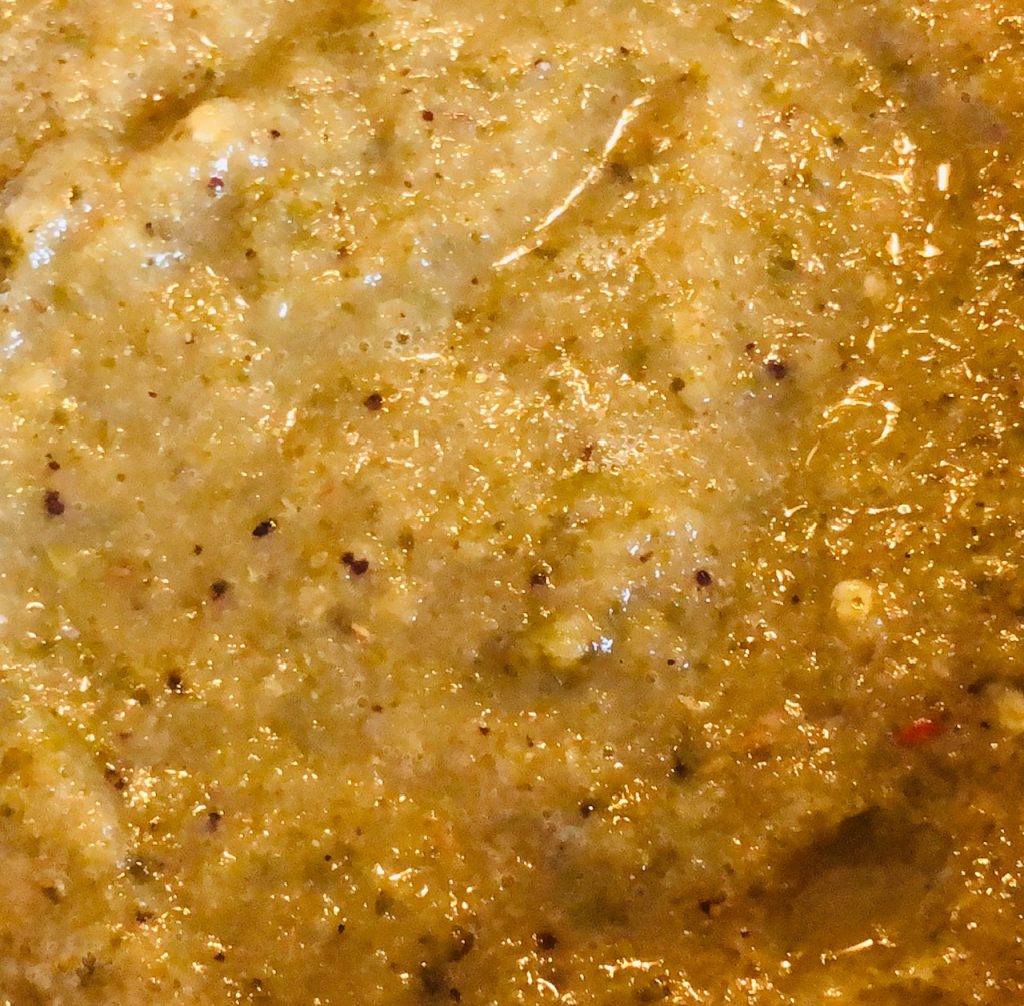 Serving tips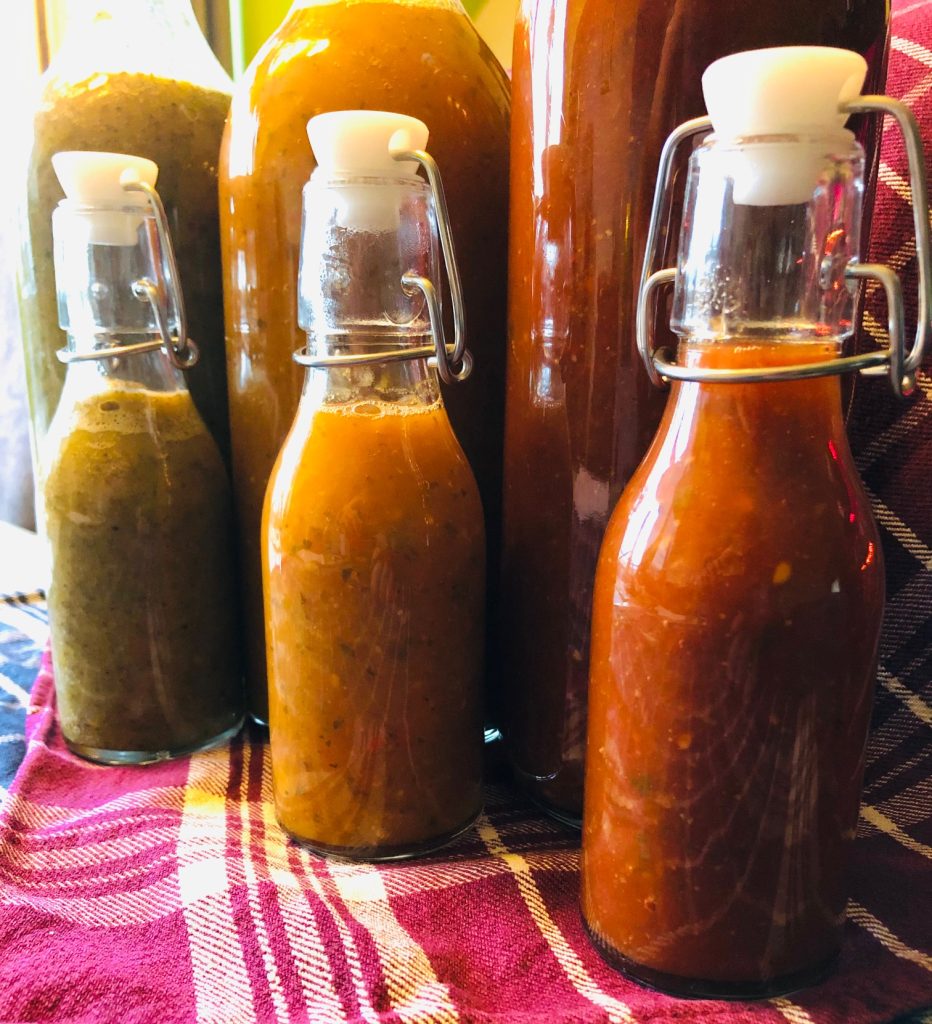 This one was part of a batch of 3 sauces, that are depicted on the side here. In this recipe we look at the left one of the pack, the sweet-and-sour cayenne and mint sauce. In the middle is Mango-Habanero Hot Sauce and on the right there is the Smokey Hot Italian Fire Sauce.
Try this sauce with grilled lamb, as that's what I made it for in the first place. I also like it a lot with other grilled meat, especially poultry or pork.
As most hot sauces, I like this one a lot with omelettes for breakfast.
The fresh character of this sauce makes it great to use in salads.
The acidity of this sauce makes it great to combine with fish too, so give that a shot!