Hello and welcome to my website! On this website you can find information about me and the things I do and like, both professionally and in my private life.
Next to the static pages such as this one, most updates are to be expected in the blog section in which the following categories can be found:
Don't bother to try and find me on so-called "social media", as I prefer not to mingle in the sewers of the internet. Anything I like to share with the world can be found on this website. I've tried a few of the social media over the past few years and the most important thing I've learnt from that experience is that they are full of bullshit and morons. Well, maybe not full of it, but there's too much of for me to still enjoy myself there anyhow. By now you'll understand that I don't care about political correctness and that I even care less about offending anyone. Should you at any point feel offended then that's your problem, we live in a "free" world and you're very free to leave this website.
Since you landed at my personal fortress of craziness, I hope you enjoy it! Should you not be happy about what you read here, don't bother complaining as there's at 99.99% chance I won't care! Don't bother wasting your and my time on it. This is also why comments have been disabled and there's no social media buttons or crap like that anywhere. Any remarks or suggestions are very welcome through the Contact form. Filling that out should send me a good old fashioned e-mail. You know the means of communication that became popular before instant messages or tweets and right after the fax and smoke signals? I'm old school, sue me! If you like the nonsense you read here, feel free to register for the newsletters to receive updates when more of it appears!
Note that this website is still under construction, so regular updates are to be expected in the coming weeks and months!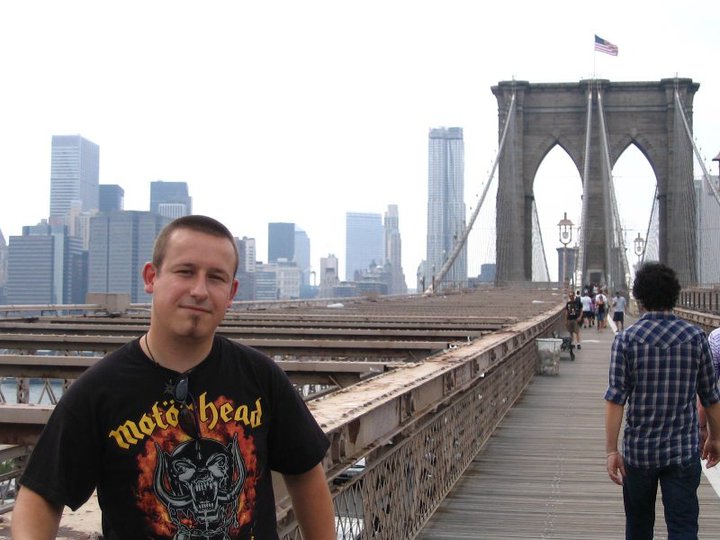 Cheers, Kristof!